Corridor Guardian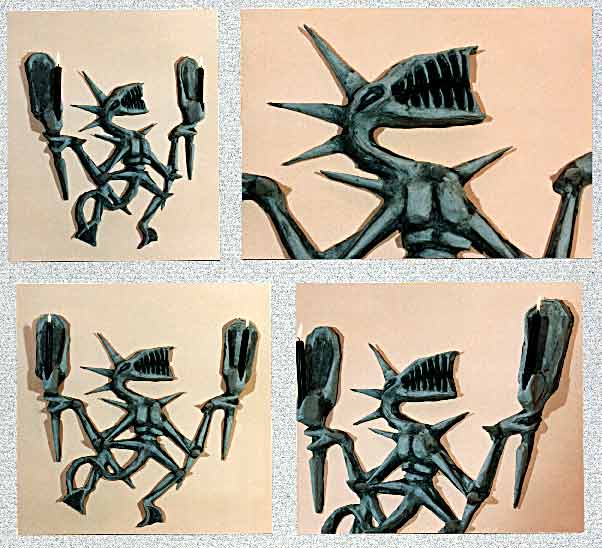 The Corridor Guardian is a little thinner than most (under 4") which makes it perfect for hallways or narrow passageways. The reptilian features will help to create a solemn atmosphere to most any occasion. Teeth and spikes highlight the detailing, giving an indication of festivities to come. Candle holder also available mirrored to create more light.

Each candle cup is made of brass for added safety.

23" tall, 15" wide, 3" deep.

Contact the artist for custom matching sets. 480-829-3554. Larry LoPresti.




Corridor Guardian


Item#

Price

COR302

$99.00

Create an atmosphere of ancient sorcery in your hallway or entranceway.
If you would like this item, write me or call me. The Price is $99. I accept checks or money orders (I do not accept credit cards for security reasons). Make check or money order to Larry LoPresti.
Larry LoPresti
709 S. Starley Drive
Tempe, AZ 85281
Phone: 480-829-3554
These WWW pages ©2002 LoPresti Gargoyles. All Rights Reserved.