Angel of Death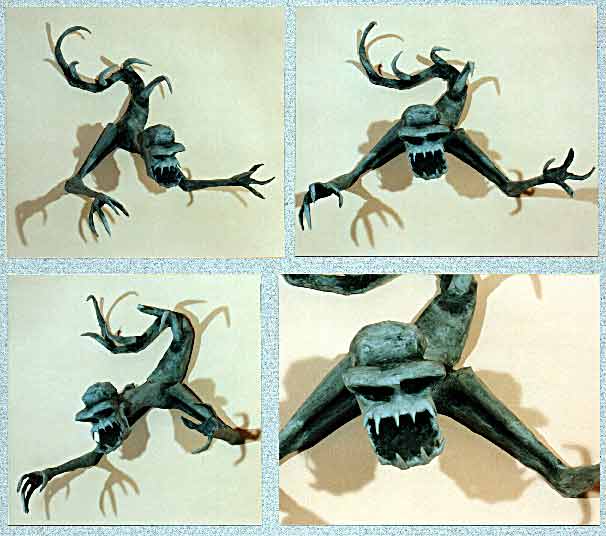 The Angel of Death reaches forward to take you away. Its serpentine coils and hooks ensure a relentless grasp upon a victim. Excellent for over an entrance to keep away unwanted guests, or over an exit to create an atmosphere of unease.

LARGE! 23" wide, 15" tall, 3" deep



Angel of Death

Item#

Price

ANG104

$88.00

Place me over your doorway!
If you would like this item, write me or call me. The Price is $88. I accept checks or money orders (I do not accept credit cards for security reasons). Make check or money order to Larry LoPresti.
Larry LoPresti
709 S. Starley Drive
Tempe, AZ 85281
Phone: 480-829-3554
These WWW pages ©2002 LoPresti Gargoyles. All Rights Reserved.