Trinity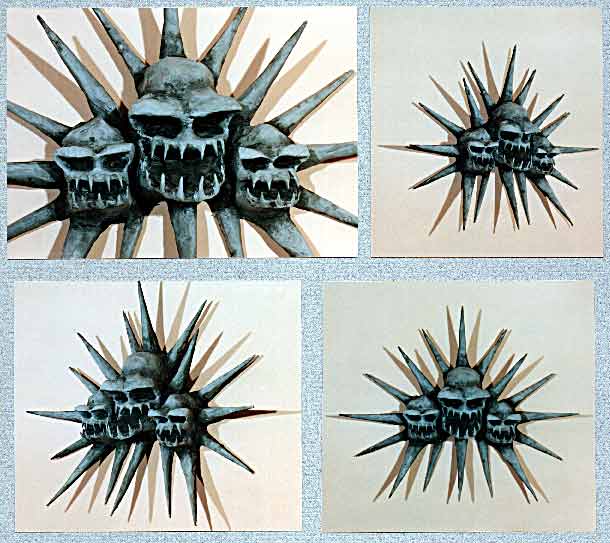 Trinity with Spikes--Three skulls nestled in a nest of protective spikes. Three is a traditional number for a guardian because it can perceive what is happening in all directions. Perfect for over a doorway or over a mantelpiece to create an air of unrest.

LARGE! 23" wide, 15" tall, 3" deep.




Trinity

Item#

Price

TRN105

$88.00

Three skulls nestled in protective spikes.
If you would like this item, write me or call me. The Price is $88. I accept checks or money orders (I do not accept credit cards for security reasons). Make check or money order to Larry LoPresti.
Larry LoPresti
709 S. Starley Drive
Tempe, AZ 85281
Phone: 480-829-3554
These WWW pages ©2002 LoPresti Gargoyles. All Rights Reserved.