Monte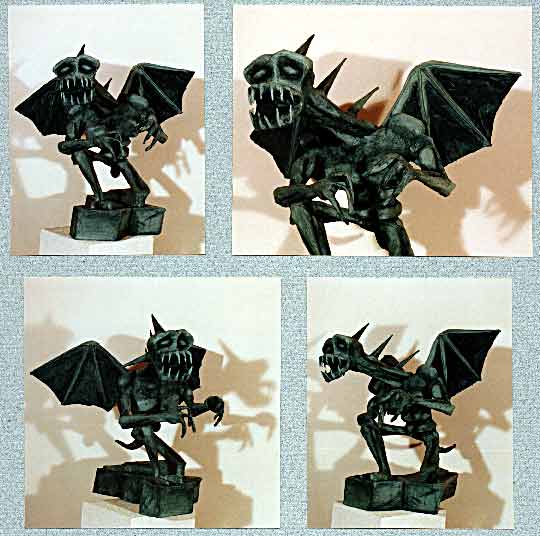 Monte's face displays a certain sadness, which can only be understood by those who carry a great burden--in this case, a guardian to the entrance way to hell. His elongated neck and toothsome jaw are sure to disturb all who enter his domain. A perfect figure for a place of importance in your drawing room or entrance way.

14" tall, 14" wide, 14" deep.




Monte


Item#

Price

MON201

$115.00

Monte will add a meloncholy visage to your home.
If you would like this item, write me or call me. The Price is $115. I accept checks or money orders (I do not accept credit cards for security reasons). Make check or money order to Larry LoPresti.
Larry LoPresti
709 S. Starley Drive
Tempe, AZ 85281
Phone: 480-829-3554
These WWW pages ©2002 LoPresti Gargoyles. All Rights Reserved.