Syrus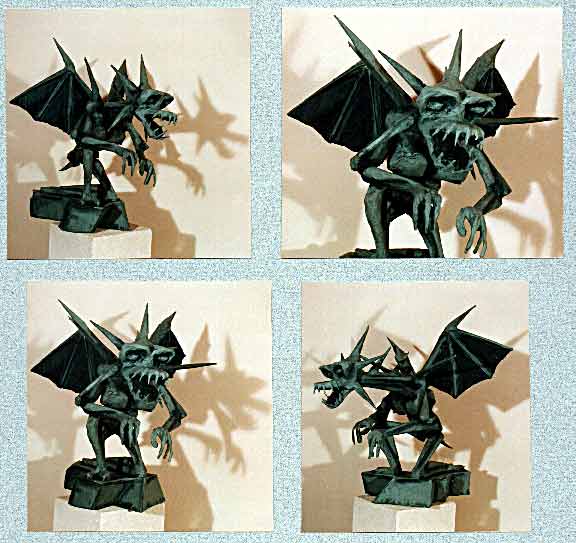 Syrus conveys a look of aggressiveness. More of a predator than just a guardian--he looks ready to spring menacingly from his pedestal to attack the unwary at the slightest provocation. Whether placed upon a column or the stone slabs of your castle floor, Syrus will tirelessly defend your domain.

14" tall, 14" wide, 14" deep.




Syrus


Item#

Price

SYR202

$115.00

Syrus is an aggressive defender or your domain.
If you would like this item, write me or call me. The Price is $115. I accept checks or money orders (I do not accept credit cards for security reasons). Make check or money order to Larry LoPresti.
Larry LoPresti
709 S. Starley Drive
Tempe, AZ 85281
Phone: 480-829-3554
These WWW pages ©2002 LoPresti Gargoyles. All Rights Reserved.